Designs By Jeff Okean
Fine Jewelry, Bridal Jewelry, Custom Made Jewelry and Custom Jewelry Design by Jeff Okean - Hand-Wrought Jewelry, Inc.
Our fine jewelry designs are totally unique in all the world, crafted exclusively in precious metal, set with top quality diamonds and rare natural gems; then hand finished with meticulous care.
Our jewelry is of the highest caliber, designed with a keen eye for current fashion; and our prices are most reasonable.  Just click the Browse Our Designs link at the left to see our inventory and start shopping.
We stand by our products with an unconditional money-back guarantee.* 
*Exchange or credit  for custom work - See Customer Service, Terms & Conditions in our shopping cart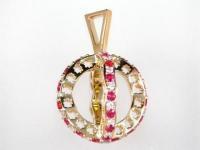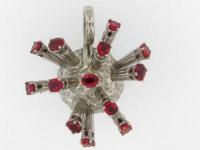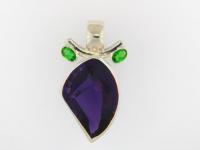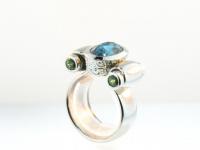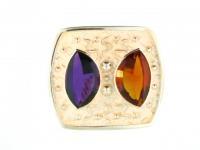 Whether from your imagination or ours - we produce "one of a kind" and custom made jewelry by traditional hand fabrication, and by using computer aided design, or CAD, software.
Although we dare to be different,  our designs are  never at the expense of sound engineering, comfort and durability.

If you wish jewelry to be made just for you, our custom jewelry design service is at your disposal. 

Member of: